2011-01-19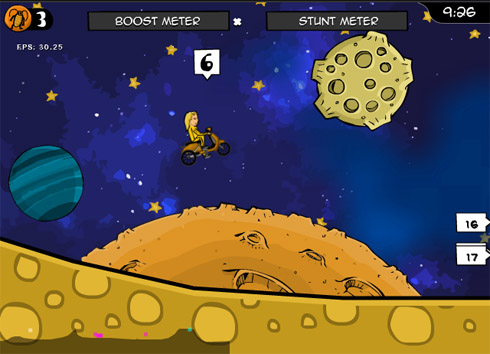 Well, it's only taken 8 months to finish off, but Cyclomaniacs Racers has been released, and only available to play for turbonuke users. This time its all about the racing, there's 24 tracks to choose from and more racers and a few old favourites. We have also included bells (powerups) which will give your bike special upgrades.
We will be rolling out extra content and features every month or so, in fact there's already another 12 bikes done and in the pipeline. The site will also hopefully soon have friend features so you will be able to race against your mates best time. We've also got plans for editors to allow you to create your own tracks and customise riders.
Anyway go sign up and have a play, please feel free to comment feedback, email us, or use the contact form to let us know what you'd like to see.